SEO - DELIVERS MORE RESULTS
SEO - Search Engine Optimization
SEO stands for Search Engine Optimization. Basically good website content encourages people to link to your pages and this is one indicator for Google to start ranking your site. There are many other indicators that Google use to work out rankings and all our websites have built in features that help your site get noticed by Google.
The features and functions we use guide a search engine through your pages which helps the search engine crawl your site and gather the information it needs to include you website on Google and other search engines.
We can also manage your overall SEO by implement SEM (Search Engine Marketing). Basically it's researching, submitting and positioning your website within search engines to achieve maximum visibility and increase traffic to your site.

SEO
ORGANIC SEARCH
Organic SEO is the processes of obtaining a natural placement on Search Engine Pages. Basically we use keywords, keyword research, backlinking, link building and many other techniques to drive traffic to your site in turn improving your organic ranking on Google. Our SEO experts optimize your website content to appear in organic search engine results naturally and organically.
The most important step in SEO is keyword research. Our team start researching keywords for your industry to workout what visitors are likely to search when looking for services/products you offer. With this information we then target these keywords that will generate the most visitors to your site.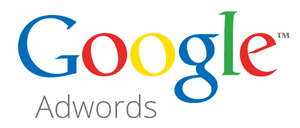 SEO
GOOGLE ADWORDS
Google Adwords gives you the ability to reach visitors today without waiting. The system is based on Pay-per-click (PPC), this allows businesses to bid on keywords and appear at the top of the results page. Dolphin Solutions manage your budget so you maximize traffic to your site with every dollar spent. With Google Adwords you are able to reach targeted audiences and driving relevant traffic to your site. Join us today and be found on Google tomorrow!