STATE OF THE ART WEBSITE DESIGN
Our designers are ready to provide you with a professional design, delivering a fresh and cutting edge design that will wow your targeted audience. We achieve this by using moving pictures and stunning layout to transform websites into engaging animations. Our passionate designers will make your brand shine. Let us help you deliver something special and unforgettable.

WEBSITE
DESIGN & DEVELOPMENT
Simply creating a professional website is not the only key to online success - you also need your website to be user-friendly and mobile-friendly. Our team of engineers achieve this by working with you to implement the following strategies:
• Developing and delivering concise content, which is easy to read and scan over
• Creating a contrasting colour scheme
• Adding white space where required
• Using readable fonts
• Designing an effective menu navigation
• Optimising the speed of loading and navigating your website

DOMAIN
NAME REGISTRATION
The first step to getting a new website is registering the domain name. The domain name is your website address on the internet, which means that it is an important part of your business identity and brand online. Important things to remember when selecting a domain name are:
• Choose a name which is easy to remember
• Choose a name which is short and easy to spell
• If selecting a .com.au or .net.au domain, you will need an ABN or ACN number
• Consider registering multiple extensions to protect your brand
If you need help, contact our web solutions consultants and benefit from their knowledge and experience. Contact now!

WEB
HOSTING
We understand the importance of having an online presence, which is why we offer reliable high speed servers that provide 99.9% server uptime.
Our hosting plans are tailored around your requirements and come with the following features:
• Reliable Australian data centre
• Excellent value for money
• High quality servers
• Exceptional customer support
• No hidden fees or contracts
• cPanel - the web hosting control panel with a suite of tools that make web hosting a breeze.

RESPONSIVE
DESIGN
Implementing a mobile-friendly website for your business is essential so you can easily reach customers on the go. Successful mobile websites make it easier to read content, navigate menus and pages, and most importantly be easily accessed by anyone on any device.
Google Search is now using mobile-friendliness as a ranking signal; this means that the mobile-friendliness of your site will affect mobile searches worldwide and will have significant impact in Google search results.
To meet Google's mobile-friendliness recommendation, all our sites are designed to pass the Google Mobile-Friendly Test, which you can check out here:
Google Mobile-Friendly Test
SEO - DELIVERS MORE RESULTS
SEO - Search Engine Optimization
SEO stands for Search Engine Optimization. Briefly, good website content encourages people to link to your pages, which is an indicator for Google to start ranking your site. There are many other indicators that Google use to work out rankings, however all our websites have built-in features which help your site get noticed by Google.
The features and functions we use make it so that when a search engine bot crawls your site, it can more easily gather the information it needs to include your website on Google and other search engines.
We can also manage your overall SEO by implementing SEM (Search Engine Marketing), which is basically researching, submitting and positioning your website within search engines in order to achieve maximum visibility and increase traffic to your site.

ORGANIC SEARCH
Organic SEO is the process of obtaining a naturally high placement of your site on search engine pages. To achieve this aim, we use keywords, keyword research, backlinking, link building, and many other techniques to drive traffic to your site, in turn improving your organic ranking on Google. Our SEO experts optimise your website content so your website appears in organic search engine results naturally and organically.
The most important step in SEO is keyword research. Firstly, our team starts researching keywords for your industry to work out what visitors are likely to search when looking for services or products you offer. Then with this information, we can target the keywords that will generate the most visitors to your site.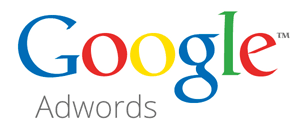 GOOGLE ADWORDS
Google Adwords gives you the ability to reach visitors today without waiting. This system is based on "pay-per-click" (PPC), which allows businesses to bid on keywords and appear at the top of the results page. Dolphin Solutions manages your budget so you maximize traffic to your site with every dollar spent. With Google Adwords you are able to reach targeted audiences and drive relevant traffic to your site. Join us today and be found on Google tomorrow!